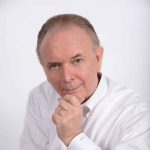 I've been fortunate to work with some world-class brands, in both the off-line and online marketing space – Disney, Royal Caribbean Cruise Line and Sandals Resorts, to name a few. I've grown up from the beginning of the World Wide Web and led efforts to build web sites and e-commerce platforms. But it's all based on solid Marketing principles, not just smoke and mirrors.
This career experience, along with my recent consulting experience,  has made me uniquely prepared to help small businesses and organizations with their Marketing challenges.
If you want to know more about me, beyond what's on my résumé, check out my virtual interview.
ONLINE MARKETING CONSULTING
I'm currently available for Consulting projects or contracts.
I am open to online marketing strategy and project consultation.
That includes:
Web site usability
Social Media
SEM
Contact (including email) strategy development,
display network strategies
interactive development sourcing
I can be particularly helpful as a Subject Matter Expert ( SME ) for
Travel
Hospitality
Resorts
All-inclusive resorts
eCommerce
Online booking engines
website usability
User experience
Email marketing
Affiliate marketing.
I'm fortunate to live in Central Florida, just a stone's throw away from the Walt Disney World® Magic Kingdom. And most of my clients are here in the Central Florida area. But there's no reason I can't assist your organization anywhere in the world, now that we have great communication tools available to us.