I am available for online marketing strategy and project consultation. That includes web site development and usability, Social Media, Search Engine Marketing (Paid and Organic (SEM), display network strategies  and implementation (Facebook and Google Ads).
I can also be particularly helpful as a Subject Matter Expert ( SME ) for travel, hospitality, resorts, all-inclusives, eCommerce, online booking engines, website usability, user experience, email marketing or affiliate marketing.
---
RECENT CONSULTING PROJECTS: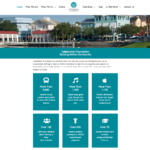 CelebrationFoundation.org
Non-profit organization focused on helping residents of Celebration and Osceola County.
Project: I designed and built the website in WordPress, with a user-friendly Content Management System (CMS). I integrated the site with Google Analytics, SSL security and a variety of contact and sign-up forms. I've utilized plug-ins to execute specific site functions. I continue to maintain website, including back-end updates.
---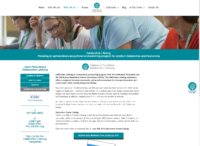 CelebrationLifelong.org
This part of Celebration Foundation focuses on presenting Adult (in-person) courses on a wide variety of topics.
Project: While a component of CelebrationFoundation.org, this site also stands on its own, with certain specific requirements. I customized the WooCommerce Online Registration system, including user logins, registration, payment and email confirmations. I've used a variety of plug-ins to allow specific site requirements, including detailed reporting, course filtering and calendaring abilities. I continue to maintain this site and update Course content for each up-coming Term.
---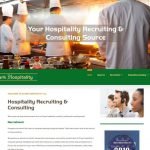 ClarkHospitalityLLC.com
Hospitality and Recruitment website.
Project:  Create a website highlighting the skills, services and talents of this company, to find and supply qualified Hospitality staff. Also, to offer consulting services for improving hotel and restaurant services. Includes online application functionality.
---
MenInStyleOrlando.com
Retail Men's Fashion store, serving the Orlando/MetroWest areas.
Project:  Create a website to showcase the variety of men's fashions, including suits, jackets, shoes, ties and more. Enable the backend to be ready for online web sales (not yet implemented).
---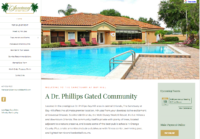 SanctuaryAtBayHill.com
Neighborhood of townhomes and condos in the Dr. Phillips area of Orlando.
Project:  I redesigned and built this new website in WordPress. I also manage their regular email messaging strategies. I continue to do updates and maintain the site.
---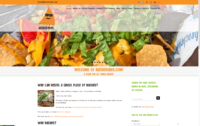 NachoDudes.com
A collection of pictures and reviews of nachos, from around the world.
Project: I redesigned and built this site in WordPress. Previously, I maintained the site content, back-end and posted content on their social media.
---
OTHER CONTRACTS I'VE HAD RECENTLY: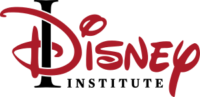 Disney Institute
Professional Training Facilitation
Project: My contract with Disney Institute was as an Authorized Independent Program Facilitator, facilitating "Disney's Approach to Leadership Excellence"
---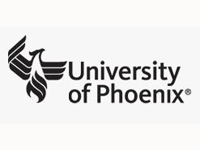 University of Phoenix
Regional Marketing Manager, SE & NE
Project: I assisted 17 Campuses and Learning Centers in the NE and SE with their Regional/Local Marketing needs. Those could include event support, enrollment lead generation, social media, Search Engine Marketing, and online display marketing. I also made sure each Campus management understood the support they received from the Corporate Marketing folks, based in San Francisco.